Room B521, Renovated and Returned to DCTI as a Didactic Lab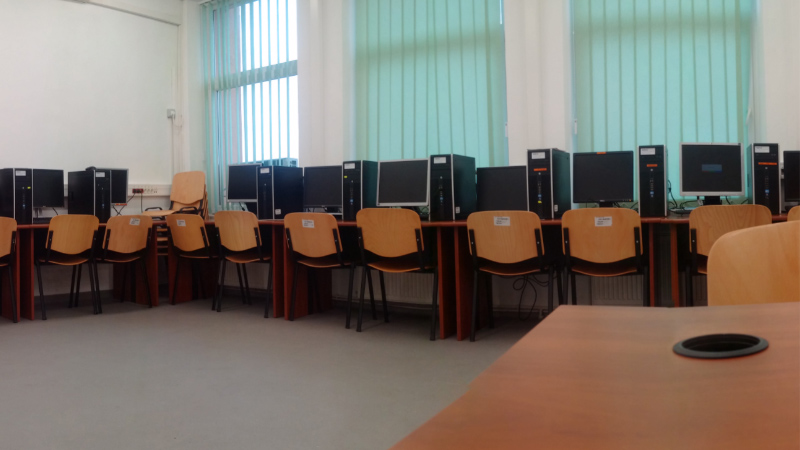 After serving for more than 22 years as the host of RoeduNet in Timisoara, Room B521 returned to the DCTI as a didactic lab. The room has been fully renovated and furnished during 2017-2018.
In 2019, the newly renovated lab has been equipped through the long-standing collaboration of our department with Nokia Networks, with 16 PC workstations and peripherals, needed to support the teaching and applicative activities of our undergraduate and Master's programs.
A total of more than 300 students used the B521 laboratory facilities each week, during the first semester of 2019-2020 academic year, at subjects which include: Computer Architecture, Computer Organization, Computer Engineering, Hardware-Software Codesign, Computer Programming and Evolvable Hardware.