DCTI Summer Party 2021
Date and Time
Friday, July 9, 2021 - 18:00 to 22:00
Location
UPT Sports Complex 2, Paunescu Podeanu Str.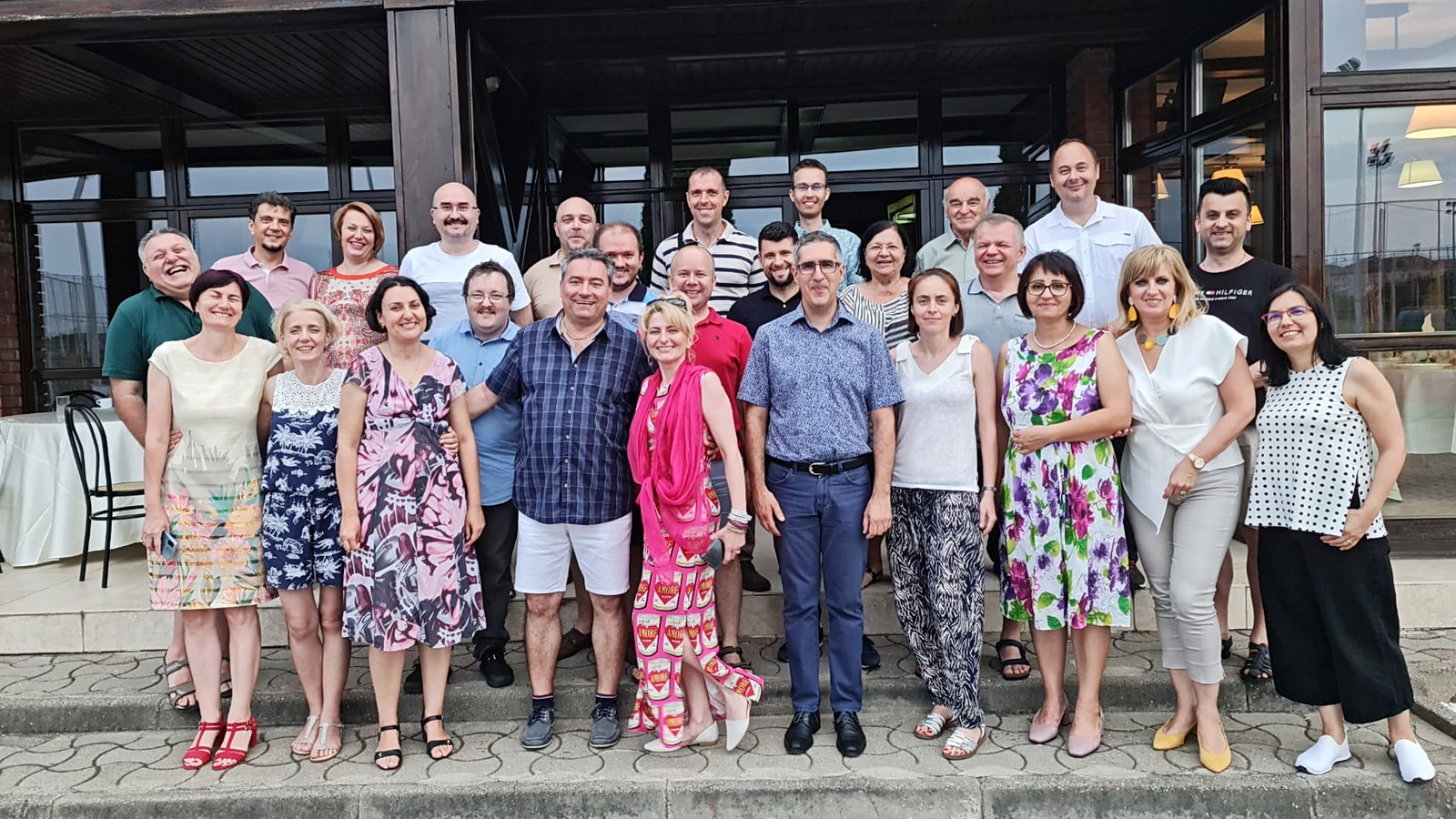 The First Edition of the Annual informal summer meeting of the Department of Computer and Information Technology (DCTI Summer Party 2021) was held at the Restaurant of the UPT Sports Complex 2, in a very nice environment, with both indoor (air-conditioned) and outdoor (terrace) spaces, surrounded with green areas and sport fields.
Dinner has been served as Swedish-style buffet, with salads and various sorts of grilled meat, drinks and desert - including the 2021 DCTI Cake. As dressing code, the casual, informal outfit has been the recommended choice.
The meeting has been organized as a continuation of our department's tradition to build and support a warm and pleasant professional and interaction environment for the colleagues. This event has also been intended as another step forward on the difficult road of recovery from the COVID-19 pandemic, which affected all of us in a direct or indirect manner.
We thank all the colleagues involved in the organization of this event, especially including the following: