Mobile Applications Student Contest SCMUPT 2022
Date and Time
Thursday, January 27, 2022 - 17:00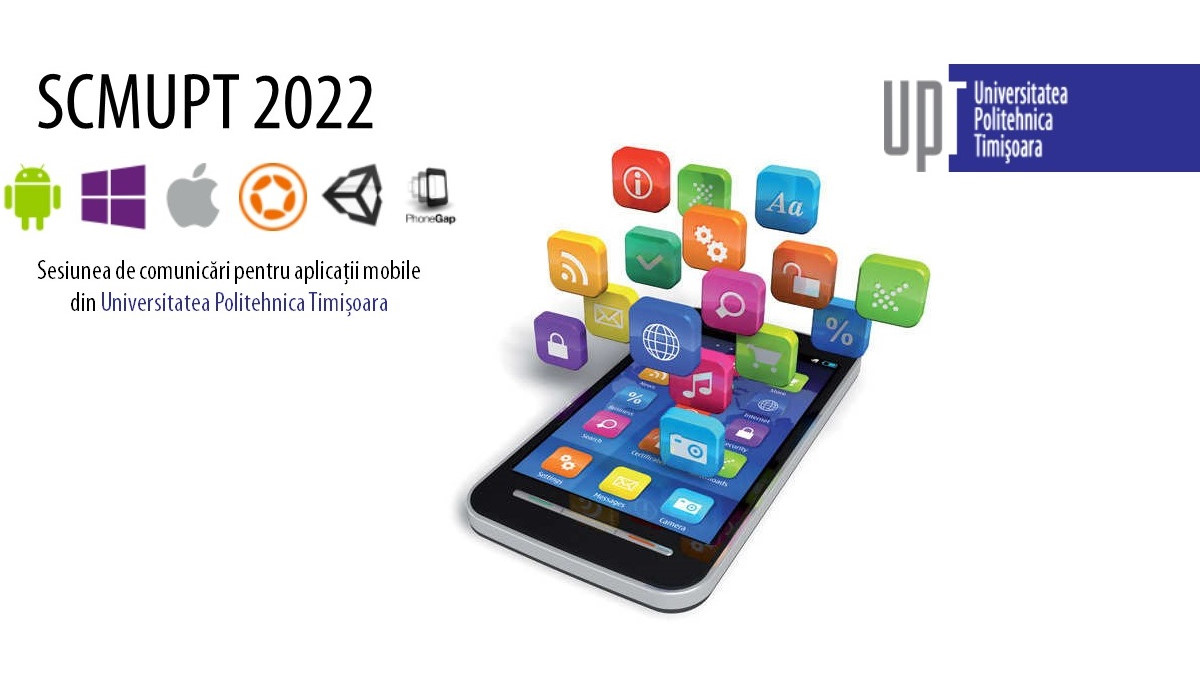 SCMUPT is a contest with tradition, dedicated to mobile applications, having reached the 10th edition. The event was conceived for the students enrolled at the Faculty of Automation and Computers (AC) of Politehnica University Timișoara. The competition is being organized every year during the winter session, in mid-January, and targets to grow and attract young programmers passionate about mobile development, from Timișoara, as well as nationwide.
The contest does not seek to impose a certain level of difficulty or complexity of the projects, but seeks valuable ideas. What we have learned is that good ideas can often hide behind ordinary applications, at first glance. This year we organize the competition in two sections, with separate judging criteria and rankings: Utility & Lifestyle Apps and Community & Entertainment Apps.
As in recent years, we are honored to collaborate with Timisoara Mobile Development Group, Banat IT Association and ARIES-TM. Our event will be more visible to the local community, with viewers all interested in the mobile field: professionals, entrepreneurs, passionate students, curious students, and more. The event is also available on Meetup and Facebook.
For more details about the participants and the jury, go to the page: https://sites.google.com/view/alexandrutopirceanu/projects/scmupt-2022.