DCTI Opens an Online Teaching Studio to Support Didactic Activities during the COVID-19 Pandemic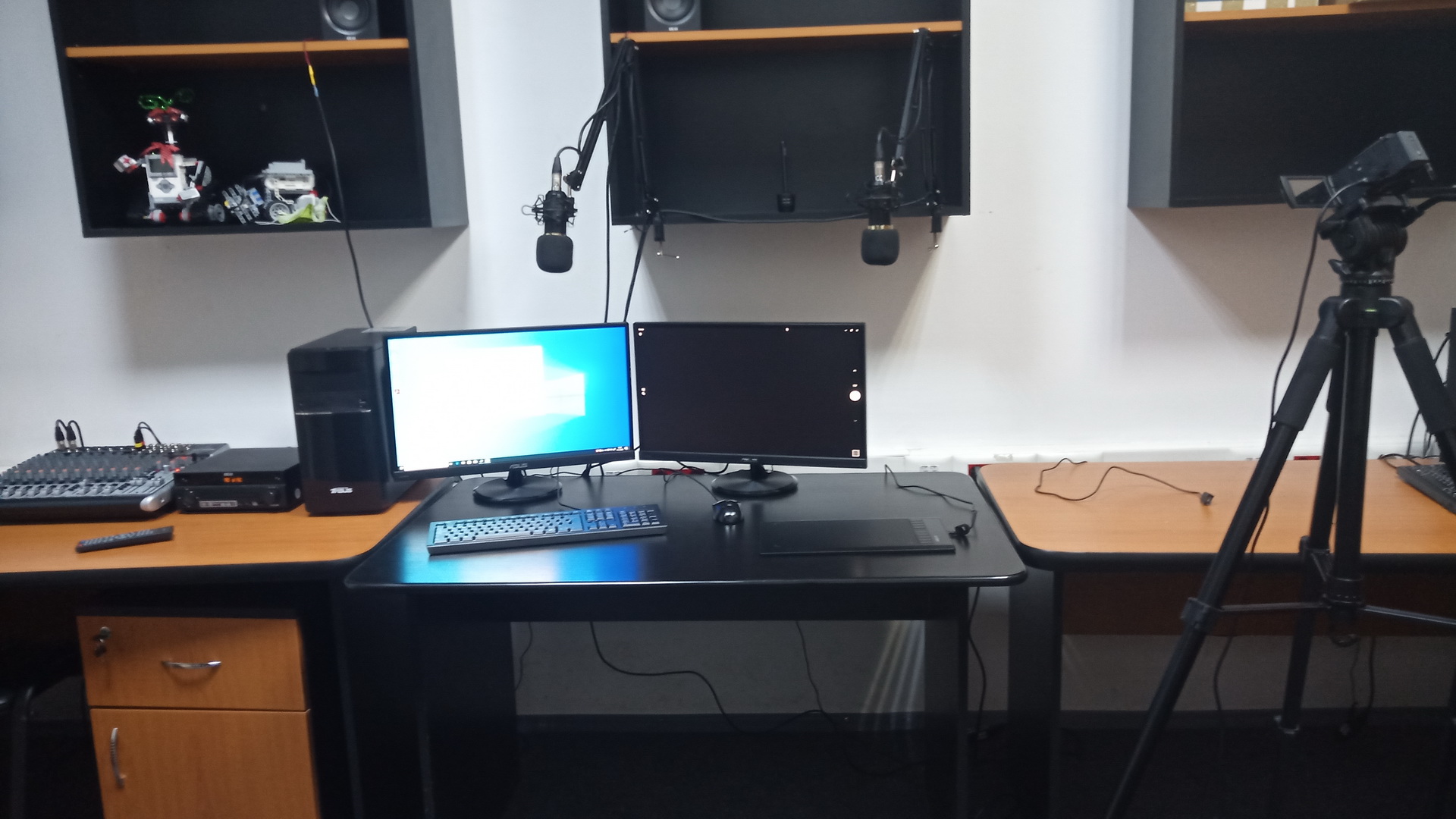 The new online studio operates as a part of the DSPLabs-B511 lab, at the Department of Computer and Information Technology. It provides high quality facilities for online teaching of software lectures, as well as of hardware courses and applicative laboratory workshops.
Developed by Valentin Stângaciu, the online studio is composed of the following main elements:
1 main computer with 2 monitors;
2 additional computers, each with one monitor, according to necessities;
semi-professional mixer (with multiple channels and corrections);
2 semi-professional studio microphones with phantom power;
an A4 X-PEN graphic tablet;
a Sony FullHD video camera, on a tall tripod;
an audio system with 2 loudspeakers and power amplifier;
audio headsets.
Although quite sophisticated, the system has been designed for an easy use. Everything is already configured and tuned as needed - said Valentin Stângaciu.
The studio can be used by scheduling an activity reservation for room B511 on the intranet site rooms.cs.upt.ro. Instructions of use are also available on the intranet documentation site, wiki.cs.upt.ro.