Alexandru IOVANOVICI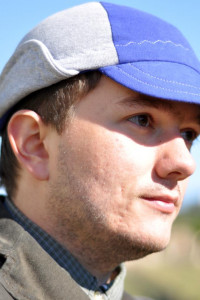 Department Merit Diplomas
Office Contact
Rooms B520, B517, B521
iovanalex (at) cs.upt.ro
Selected Publications
Iovanovici, Alexandru, Lucian Prodan, and Mircea Vladutiu. "Collaborative environment for road traffic monitoring." ITS Telecommunications (ITST), 2013 13th International Conference on. IEEE, 2013.
Iovanovici, Alexandru, et al. "Heuristic Optimization of Wireless Sensor Networks Using Social Network Analysis." Soft Computing Applications. Springer, Cham, 2016. 663-671.
Iovanovici, Alexandru, et al. "A hierarchical approach in deploying traffic lights using complex network analysis." System Theory, Control and Computing (ICSTCC), 2014 18th International Conference. IEEE, 2014.
Udrescu, Lucreţia, et al. "Clustering drug-drug interaction networks with energy model layouts: community analysis and drug repurposing." Scientific reports 6 (2016): 32745.