Alexandru TOPÎRCEANU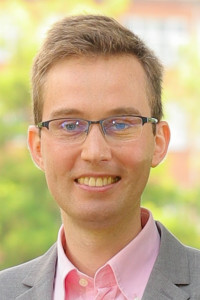 Academic Title
Associate Professor
Department Merit Diplomas
Office Contact
Room B520
alexandru.topirceanu (at) cs.upt.ro
Research
Network Science, Complex Systems, Network Medicine, Agent-based modeling, Computational Epidemics, Heuristic Methods, Gamification.
Selected Publications
Topirceanu, A., Udrescu, M., and Marculescu, R. (2018). Weighted betweenness preferential attachment: A new mechanism explaining social network formation and evolution. Scientific reports, 8(1), 1-14.
Topirceanu, A. (2021). Electoral forecasting using a novel temporal attenuation model: Predicting the US presidential elections. Expert Systems with Applications, 182, 115289.
Topirceanu, A., Udrescu, M., Vladutiu, M. and Marculescu, R., 2016. Tolerance-based interaction: A new model targeting opinion formation and diffusion in social networks. PeerJ Computer Science, 2, p.e42.
Udrescu, L., Sbârcea, L., Topîrceanu, A., Iovanovici, A., Kurunczi, L., Bogdan, P. and Udrescu, M., 2016. Clustering drug-drug interaction networks with energy model layouts: community analysis and drug repurposing. Scientific reports, 6, p.32745
Mihaicuta, S., Udrescu, M., Topirceanu, A. and Udrescu, L., 2017. Network science meets respiratory medicine for OSAS phenotyping and severity prediction. PeerJ, 5, p.e3289.