Research Projects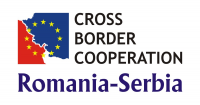 Cross-border access infrastructure to high-level education through web-casts
Project objectives:
Increasing educational exchanges through a common cross-border approach in the area of technical education by implementing an Education web-cast system;
Creating a cross-border partnership between the Faculty of Automation and Computers from Timisoara and the Technical Faculty from Zrenjanin;
Improving the quality of education for the students and pupils from the border area Increasing the overall competitiveness of the economy in the border area.
Project results: EduWebCast systems, lectures that will be broadcasted through the portal, users of the portal, meetings attended by members of both teams, information and publicity events, conferences.
Target groups: University students from the two universities, High school pupils in the cross border area, Graduated students that are employed especially in companies that are located in the border region.
Octavian PROSTEAN, Cristian VASAR, Anca Sorana POPA
179890 EUR
2013.12.18 - 2015.06.17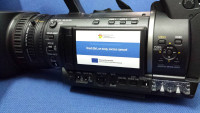 JCBICS-UDPUT: Joint Cross-Border Internet Communication System of the University of Debrecen and Politehnica University of Timisoara
University of Debrecen, as main partner, and the Politehnica University of Timisoara, as cross-border partner, submit a proposal with the stated goal of integrating in a cross-border communication system the local network systems of the two partners. The overall objective of the project is to enable enhanced capacity for cross-country cooperation and interaction between and within the participating universities by providing high quality WiFi system and IP streaming system for the students, professors and researchers at the University of Debrecen and Politehnica University of Timisoara, aiming at supporting the synchronization of educational, research and development, and other scientific activities of the cooperating universities.
This project influences the cooperation activity of the universities involved, facilitating collaboration between the target groups, university students, researchers.
356276 EUR
2013.01.01 - 2014.05.31